Classic Gifting Collection

FIND US AT:
TANGS ORCHARD
Basement 1 - Home Department
TANGS VIVOCITY
Level 2 - Home Department

FIND US AT:
TAKASHIMAYA
Basement 2 - Food Hall
(Kiosks outside Cold Storage)
Now - 21 November 2023
About TILY...
TILY's raw tea blends are truly unique, balancing traditional Chinese herbal roots with delicious florals. Importantly, at TILY, we believe in respecting the source of our foods and seek to bring you the best quality ingredients that nature has to offer. All natural, with no added flavourings or extracts, each ingredient is carefully selected and combined for its healing properties, while infusing a gentle wellness into your everyday. 
Welcome to Tily Tea! Steep, sip and enjoy!
More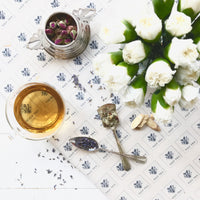 SOME OF THE HERBAL ROOTS WE USE...
TILY TEA SUPPORTS
Secondmeal
Secondmeal is an initiative that works on a "Pay it forward" concept, whereby meals are pre-purchased by the public, ready to be claimed by the needy.
Secondmeal brings together these pre-purchased meals, assigns the meals to stalls around the island and makes them available for the beneficiaries of Happy People Helping People to claim.
HPHP is a community focused on helping mainly the elderly cardboard collectors, and the good people there have been helping this severely marginalised group since 2013. 
Join us and support this great cause.